My practice
My therapy room is a comfortable and inviting room, with the woodburning stove on in the colder months, which provides a space in which my clients can talk in a different way to at home or with friends. They tell me they have not been judged, even though they might have had difficult things to say. Many have told me there have been 'Eureka!' moments, where something has suddenly made sense in a way it didn't before.
We speak therefore I am.
Clients come to me because they want change. We use the first meeting – which I call the 'Checking–out' session – to find out whether we can work together. Clients need to be confident that working with me is likely to be useful, and that we can engage in a therapeutic relationship successfully. At that first meeting clients, be it individuals, couples, or families, will fill out a questionnaire with me so that we know what the starting point is. At subsequent meetings the minimum I require is that 'something interesting or useful' happens in each and every one. I will not pull out a magic wand at the third session, or dispense the perfect wisdom in the fourth. Therapy happens in the here and now, mainly by me asking questions and clients saying things out loud. The questions I ask are designed to make my clients think. Another aim is to make distinctions. For example, for some clients the distinction between 'Value' and 'Worth', and their relationship to those two, is very enlightening. In a family where the son has been told to get to grips with anger issues, it is important to find out exactly what is meant by the word 'Anger', and what is behind or underneath that anger. More often than not it is actually sadness, grief, fear of abandonment, or issues of injustice or unfairness.
It seems important for clients to be able to tell a better story about themselves. If there was a way in the past of successfully dealing with a situation, is that way still working? What difference will it make if the story of your childhood includes harshness and strictness, but actually needs to include the word 'Abusive'? What if the family script requires you to do something that your whole being cannot submit to? What if your parents tell you to do things that are clearly at odds with their own behaviour?
It also seems important to say things out loud. Many times, through not just thinking a thought but saying it out loud – even if it seems embarrassing, shameful, or challenging – then saying-it-out-loud can remove some blockage, and then either action, or different thinking, can follow. Many clients have agreed that saying-it-out-loud in the safe space I provide has made a huge difference.
In that way I have been able to successfully work with families, couples, and individuals, with many issues that would come up in such work: Family secrets, affairs, abuse, low self-esteem, bereavement, and a host of other issues that are dealt with in a therapy room.
My training
In 1995 I went through the Relate counsellor selection process and was offered to be trained by them. Previous to that I had done a Basic Counselling Skills course at Trowbridge College as well as a Different Aspects of Counselling course. After two years of Relate Training I was awarded the Certificate in Marital and Couple Counselling – Theory and Practice.
In 2006/07 I attained the Certificate of Systemic Practice Year 1 at Foundation Level in Family Therapy at Herbert Gray College, Rugby, the training centre of Relate.
In 2007/08 I attained the Postgraduate Diploma in Relationship Therapy – Systemic Pathway, which is the Intermediate Course in Family Therapy facilitated by John Woolner and accredited by the University of Hull.
Language shapes consciousness, and from consciousness, our world is shaped.
In 2009, with the encouragement of Mark Rivett of Bristol University I sought a placement at Melksham CAMHS with Sally Little and Jacqui Sayers. This gave me an insight into classic family therapy, being part of a reflecting team, and using a one-way mirror with our client families. I was part of the CAMHS family therapy team for four-and-a-half years.
In 2014 I completed my Masters Degree in Systemic Psychotherapy at the Family Institute, part of the University of Glamorgan, with Billy Hardy, Mary Morris, Jeff Faris, and Kieran Vivian-Byrne. At Glamorgan I was trained to ask better questions: questions that make my clients think, questions that encourage my clients to look at their situation from a different perspective, and using reflexive questions.
Attending Continuous Professional Development courses has always been an important part of my practice.
I have been at several Relate Conferences and AFT (Association for Family Therapy) Conferences, and have made a point of wanting to meet as many of the outstanding figures in the family therapy world as possible. Among them are Rudi Dallos, Ros Draper, Arlene Vetere, John Burnham, Mark Rivett, John Woolner, Janine Roberts, Peter Rober, Glyn Hudson-Allez, John Shotter, Jim Wilson, Carmel Flaskas, Brian Cade, Paolo Bertrando, Sheila McNamee, Ged Smith, Janet Reibstein, Hannah Sherbersky, Tanya Byron, Peter Jakob, Karl Tomm, and Michele Scheinkman.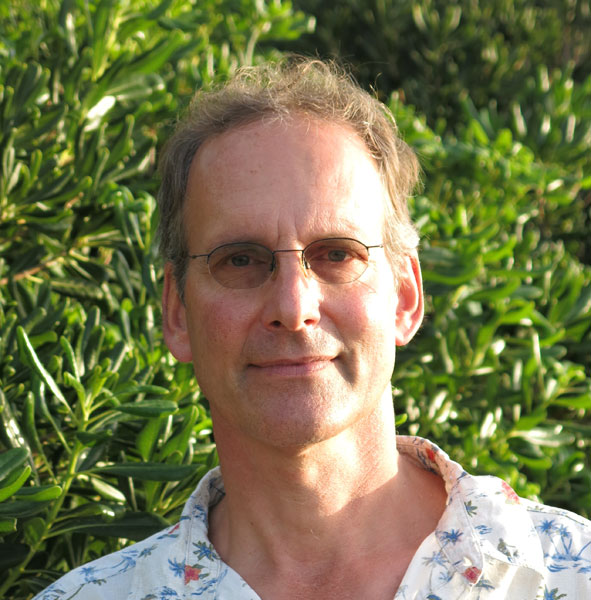 Accredited

Member of BACP

Languages

English and German

Areas

My practice room is in my home, parking is available. I will send detailed directions before a first session

Fees

£60 for couples. £50 for individuals
Specialisms

Couples in distress. Families in distress. Helping with relationships of any kind. Within that remit usually fall any number of the following issues: Abandonment, expectations of self and others, addictions, anger issues, bullying, grief, life-changing events, sexual difficulties, jealousies, affairs and infidelities, overwhelm, parenting issues, contracts with self and others, family scripts.

Contact

max@therelationshipcounsellors.com / 0756 555 1899